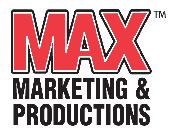 800-556-1150
513-248-8900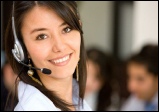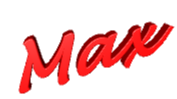 We look forward to hearing from you . . .
MAX Marketing & Productions
3340 Gano Avenue
Cincinnati, OH 45220
800-556-1150 or,
513-248-8900
Fax: 866-526-5414
Larry started in radio & TV production and management. He then, logically, spent 15 years in management in the chemical industry. Larry has owned Max Marketing for 10 years. His major career highlight was being the voice of "Garoro" on Bob Shreve's All Night Movie.
Larry Holt
Owner - Creative Director
Paul is one of the auto industry's original direct marketers. Paul manages our automotive marketing arm. If you want to find and speak to car buyers, Paul is your guy! He speaks "car" since he managed sales teams for a number of auto dealers before bringing his expertise to direct marketing.
Paul Goode
Auto Dealer Direct Mail Manager
Julie works with advertisers of all kinds to help them with their direct marketing needs. Plus, Julie is the one person who knows where everything actually is at Max Marketing!
Julie Tyree
Direct Mail Sales
There are few people with more broadcast and video experience than Tom. Tom is one of the last of the "live" television directors, but now he also creates exciting video packages for today's digital world. For trivia buffs, Tom was one of the last director of Cincinnati's iconic Uncle Al Show!
Tom Tenhundfeld
Video Technology
Mark is never more than a few feet away from his computer. Whether it is at a desk designing direct mail pieces or on the road with his laptop between gigs, this part-time rockstar is always creating something. He has spent time as a designer, Art Director and Creative Director and specializes in direct mail and working with data-mined information to create the perfect message for specific targets.
Mark Lorenzo
Graphic Designer
After a long career in broadcasting Jim was "present at the creation" of today's world of digital "non-broadcast" video and electronic communication. Jim has created training & promotional videos for some of the USA's largest retail organizations.
Jim Rupp
Video Technology
Tim has over 30 years experience as a CPA and CFO of both private and public companies. Tim loves numbers! Consequently, we talk to him only when we have to.
Tim Holt
Financial Management
© Copyright 2010-11 MAX Marketing & Productions. All Rights Reserved.